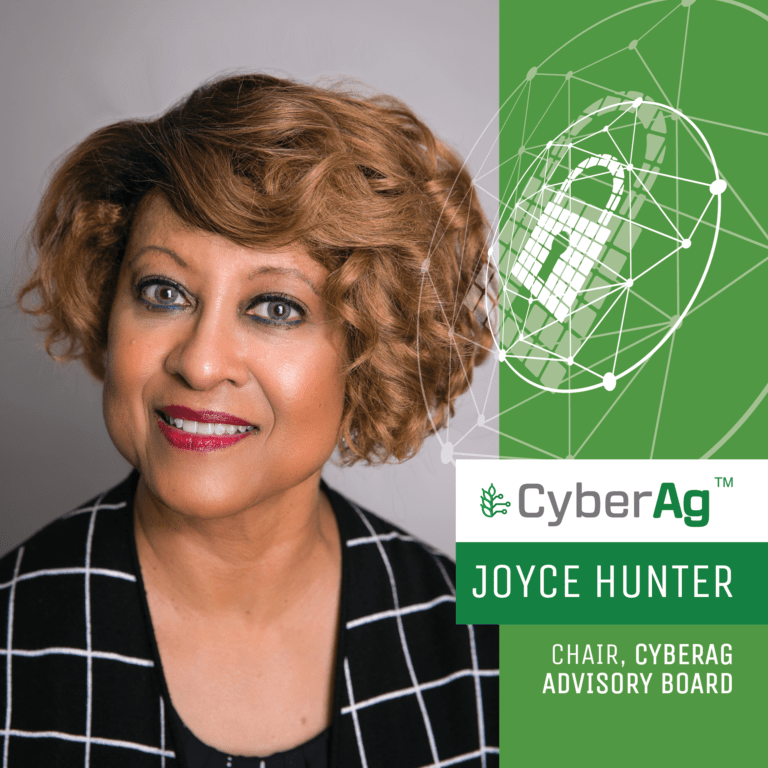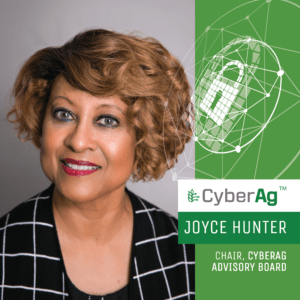 CyberAg Advisory Board Chair Joyce Hunter was recognized as an IT Wondrous Women by Global Touch, Inc. at the RSA 2022 cybersecurity conference in San Francisco in June. Ms. Hunter was among 12 game-changing cybersecurity leaders who were celebrated at the event for their cutting-edge innovation to help build and deliver a secure world.
"Each of these women are expanding the future of the IT industry and opportunities for women through their prowess, intelligence, and impact," said Denise Sangster, President & CEO of Global Touch. "They are also inspiring those who will stand on their shoulders."
This isn't the first accolade Ms. Hunter has received this year for her work in cybersecurity. In May, Aspioneer magazine named her one of "10 Inspiring Women in Security, 2022." Aspioneer is a publication that covers a broad range of topics in a vast number of sectors, including the economy, environment and business. The magazine showcases industry leaders who have demonstrated exceptional success in their respective fields.
About CyberAg: CyberAg provides cybersecurity leadership and resources for American farmers, the United States government and the agricultural industry. CyberAg was developed by the Eastern Shore Entrepreneurship Center (ESEC). ESEC also manages hotDesks, F3 Tech Accelerator and the Chesapeake Ag Innovation Center. For more information, visit https://cyberag.org/